The House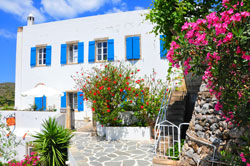 The house was built in 1840 by Nicolas Staïs, member of one of the aristocratic families of Kythira. The Hotel Margarita is a typical patrician house situated on the main street of Chora and around the Kastro (Castle). In 1990, after a complete renovation...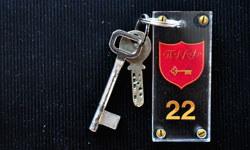 The Rooms
The Margarita Hotel has 12 rooms divided between the ground floor and the first floor. The hotel has kept a simple, warm and elegant style. The hotel rooms are the old rooms of the house. The uniqueness of each hotel room lies in the fact that they all differ in size, design and orientation. All rooms are equipped with a small bathroom, a small refrigerator, a mini-bar and air conditioning...
---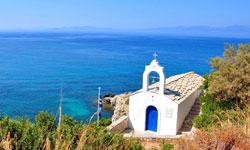 Visit Kythira
Located between the Ionian, the Aegean and the Mediterranean Sea, Kythira is an island full of surprises, contrasts/paradoxes and natural beauty. Frequently mentioned in painting and literature, Kythira does not constitute a common tourist destination. A vacation in Kythira means relaxation, calm, and daydreaming, enjoying the different landscapes of the island...